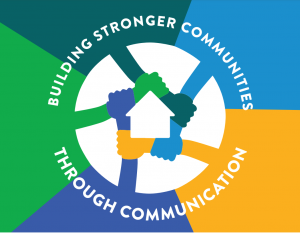 Monday – Friday
8:00 am – 5:00 pm CST
1-888-842-4484
TTY: 1-800-735-2988
Report a concern or make an inquiry
SHCC's Resident Helpdesk receives and reviews resident and applicant inquiries and concerns.  Our team of Resident Relation Specialists work with residents, owners, agents, HUD staff as well as other SHCC staff to  ensure that properties are addressing resident concerns in a timely manner while also adhering to HUD guidelines.  Common concerns we address include (but are not limited to): 
Unaddressed or poor quality maintenances issues
Rent calculation and Certification/Recertification issues 
Management/resident relations
Waiting list management
Lease Compliance (late fees, lease violations)
Safety/crime concerns
NOTE: It is the responsibility of the owner/agent to address resident health and safety concerns, as well as general management issues.  Therefore, you are encouraged to first contact the on-site Property Manager, Emergency Maintenance number, or the Property Manager's Supervisor to allow them an opportunity to address your concerns. Should those efforts be unsuccessful or not resolved in to a reasonable standard, you are encouraged to contact the SHCC Resident Helpdesk.  The Resident Relations Specialists will gather information, assess the situation, and follow up on each call, email,  or letter. Follow up will likely require multiple contacts of both residents and management to resolve. 
The Resident Helpdesk Mission:
The mission of SHCC's Resident Helpdesk is to ensure that all residents receive the benefit of decent, safe, and sanitary housing.  Our Resident Relations Specialists are responsible for and endeavor to resolve health and safety issues in a prompt, attentive, and courteous manner.  
Per HUD guidelines, the Resident Helpdesk cannot be involved in resolving problems related to:
Disputes involving third parties
Lawsuits involving residents and owners and/or management agents  
Interpretations of local laws or ordinances
Eviction matters in court proceedings
Resident Rights & Responsibilities
Below is information on resident rights and responsibilities while residing in your HUD assisted housing.  We encourage all residents to know your rights and the below information is provided to assist in that understanding.  Additionally, we encourage residents to know their responsibilities.  You play an important role in creating the best possible living environment for you, your family, and your neighbors.
Resident Rights and Responsibilities
HUD Model Lease & House Rules
All Residents in HUD Project-Based Section 8 housing are governed and protected by signing a HUD Model Lease.  In addition to obligations under your HUD Model Lease, your property has specific 'House Rules' that will be distributed to you at lease signing. We encourage all residents to keep a copy and familiarize themselves with your House Rules. 
Additional Resources
The below links are for additional resources often asked related to resident rights and protections.  
Tenants Rights To Organize:
24 C.F.R. part 245: HUD regulations recognize the importance of tenant participation in creating and maintaining good living environments. 
HUD Notice: H 2016-05: Issued March 31.2016: Revision of Tenant Participation Requirements in accordance with 24 CFR Part 245.  This notice summarizes the Tenant Rights to Organize.
---
Retaliation in Housing:
---
Parking and Towing – Texas Property Code Information:  
Texas: NOTICE REGARDING VEHICLE TOWING OR PARKING RULES OR POLICIES
---
Preventing Harassment in Housing: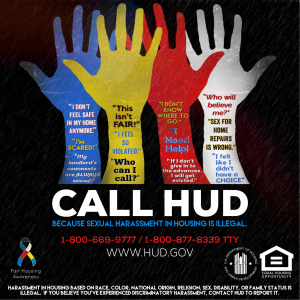 ---
Housing Discrimination:

HUD Office of Fair Housing Equal Opportunity (FHEO)  HUD's Office of Fair Housing and Equal Opportunity (FHEO) works to eliminate housing discrimination, promote economic opportunity, and achieve diverse, inclusive communities by leading the nation in the enforcement, administration, development, and public understanding of federal fair housing policies and laws.
If you believe your rights may have been violated and you may have been discriminated against, visit the HUD FHEO website for information on filing a complaint. 
---
Other Resources
How Can I Get Help Paying My Utility Bills?
Texas: 
To apply for utility bill help in Texas or receive more information, you can call (877) 399-8939. The hotline is available from 8 a.m. to 5 p.m., Monday through Friday. Or, try contacting your local Low Income Home Energy Assistance Program office: https://liheapch.acf.hhs.gov/profiles/Texas.htm
Arkansas:
For utility assistance in Arkansas, please visit:  https://www.hud.gov/states/arkansas/renting/energyprgms
Legal Aid Resources in Texas and Arkansas
Serves the Austin/San Antonio area, El Paso area, and South Texas.
---
Serving the Austin area.
---
Lone Star Legal Aid serves 76 counties by providing free advocacy, legal representation, and community education that ensures equal access to justice. 
---
Serves the Dallas/ Ft. Worth area and Northwest Texas
---
Texas Lawyers for Texas Veterans
A State Bar of Texas project helping low-income military veterans with legal concerns.
---
A website for low-income Texans with free information on family law, protective orders, and other self-help legal forms.

---
CALS provides free legal help to low-income Arkansans in civil cases.  
---
Website providing Arkansas residents with legal information and resources.
---
Legal advice is not provided nor is representation to individuals, but they will help connect you with resources that will help.
---

¿Habla Español?
En Español
Se habla Espanol.  Si desea hablar con un representante en Espanol, El Call Center de SHCC tiene representantes que hablan Espanol y que lo podran asistir.
---